Strasbourg: European Court of Human Rights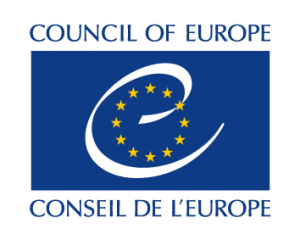 Name of the STEP traineeship provider
The European Court of Human Rights
Description of the STEP traineeship provider
The European Court of Human Rights is an international court set up in 1959. It rules on individual or State applications alleging violations of the civil and political rights set out in the European Convention on Human Rights. Since 1998 it has sat as a full-time court and individuals can apply to it directly. In almost fifty years the Court has delivered more than 10,000 judgments. These are binding on the countries concerned and have led governments to alter their legislation and administrative practice in a wide range of areas. The Court's case-law makes the Convention a powerful living instrument for meeting new challenges and consolidating the rule of law and democracy in Europe. The Court is based in Strasbourg, in the Human Rights Building designed by the British architect Lord Richard Rogers in 1994 – a building whose image is known worldwide. From here, the Court monitors respect for the human rights of 800 million Europeans in the 47 Council of Europe member States that have ratified the Convention.
Type of the STEP traineeship provider
Court
Organising ELSA Group
ELSA International
Place of the traineeship
Strasbourg, France
Earliest start date
05/03/2018
Duration
flexible, preferable 3-4 months
Required Study Level
Graduate Bachelor
General Legal Skills required
Human Rights
Language skills required
English - fluent
French - good
Additional Information
Legal professionals with a university degree in law and a sound knowledge of human rights issues, particularly in the context of the Convention, may apply for a traineeship at the Court.
Traineeships may be in one of the legal divisions responsible for processing applications, the Case-law Information and Publications Division, the Just Satisfaction Division, the Research Division, the Press Unit, the Visitors' Unit or the Public Relations Unit. Reasons should be given for choosing a particular area of work within the Court. The electronic application form as well as all relevant information are available on the traineeship page of the Council of Europe.
Dates: 1 April - 29 June 2018; 2 July - 28 September 2018; 1 October - 21 December 2018; duration: flexible, preferable 3-4 months.